Mortgages Made Easy
Trusted Mortgage Solutions
Simpler, smarter mortgages for a brighter future.
Our Services
Your Trusted Sidney BC Mortgage Broker.
A low lending rate is great but there's much more to it than that.
When you work with me, I take the time to ensure I get you into the best solution possible.

Easy Approvals
Speed matters. Which is why we can determine if your approved quickly.

Transparency for all
We're big fans of the phrase, "what you see is what you get." No hidden fees, no hidden meanings.

Built on Trust
See what our most recent mortgage clients have to say about us!
Mortgage Services
You Can Trust
See what our mortgage clients have to say about us!


Step 1: Contact Us
to get started
Step 2: Needs Analysis
what are you looking to do
Step 3: Funding
the final step
I'm looking for help with...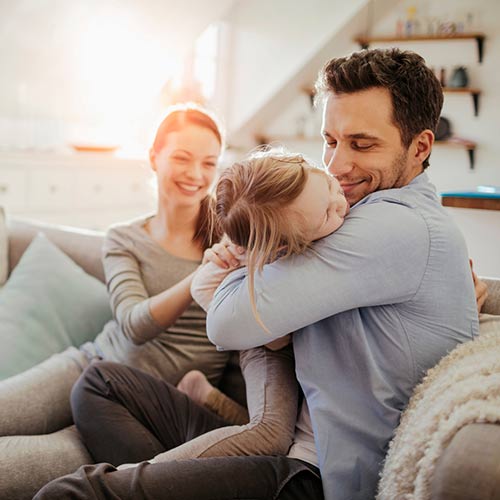 Why Hiring An Independent Sidney BC Mortgage Broker Matters
Searching for a mortgage in Sidney BC / Vancouver Island? It's pivotal to have a trusted guide through the process. Someone who makes the process smooth, stress-free, and maybe even fun…!
That's where a skilled mortgage broker can make a huge difference in your home-buying process. (If you are located in Victoria and are searching for a (
Victoria mortgage broker visit this page
.) Having a knowledgeable Sidney BC mortgage broker in your corner will save you a ton of money, headaches, and time. Access to me is access to optimal rates, terms and experience that will fit your home loan needs. Don't pass on the opportunity to work with a tried and true professional in the Sidney BC mortgage space. Put your confidence in a pro who is deeply acquainted with the market dynamics and is ready to assist in making informed decisions.
Before diving headfirst into the mortgage waters, take a moment to grasp the significance of a broker's role in Sidney BC. Securing a mortgage can seem like trudging through a labyrinth of lenders, rates, and loan possibilities, which can be daunting. Here, we as brokers play an integral role.
We serve as your advocate, liaising with lenders to unearth loan options that resonate with your financial blueprint. With a far-reaching network of lenders at our fingertips, brokers have the leverage to negotiate favourable loan terms, encompassing competitive rates and robust features that you likely haven't considered.
Furthermore, brokers outline a clear plan of attack from start to finish. Ensuring you are well-prepared to meet the essential criteria with the required documentation to accompany your application.
The Perks of Engaging a Sidney BC Mortgage Broker
Choosing to work with a Sidney BC broker guarantees a streamlined experience, potentially saving time and money. Brokers are adept at leveraging our expertise of lenders and loans to accomplish your financial goals.
Aside from facilitating comparisons among diverse loan products to identify the one that ticks all the boxes, a Sidney BC Mortgage Broker will secure it at the best price possible. From start to finish, we offer steadfast support, making the application journey pleasant, easy and efficient.
Choosing Your Broker: What to Look For in a Qualified Mortgage Broker
It's essential to weigh the broker's experience level and access before deciding. A broker's expertise is invaluable for a frictionless and successful process, whether you're buying a new home or refinancing an existing one. Scout for brokers who've proven their mettle and have substantial experience under their belts. Utilize things such as Google reviews and testimonials to determine if a broker is the right fit for you.
Working With A Mortgage Broker
To kick things off, initiate contact with a broker in Sidney BC. Once engaged, they'll steer you through the application maze, evaluate your financial health, advise on the maximum loan you can comfortably shoulder, and shed light on the most favourable mortgage options tailored for you.
Navigating Your Mortgage Needs with Expertise
Our seasoned mortgage brokers possesses an extensive reservoir of knowledge and expertise, pivotal in steering through Sidney BC's dynamic mortgage landscape. We don't just facilitate mortgage transactions; we craft personalized mortgage solutions, recognizing that every client's need is distinct. From first-time home purchases to mortgage renewals or refinancing, we navigate with precision, securing favorable terms for you.
Why Choose a Mortgage Broker in Sidney BC?
Sidney BC's real estate market is unique, necessitating a broker with local insights and a robust network. Our broker not only offers these but also ensures you access the best mortgage products and rates available. With a finger constantly on the pulse of industry trends and changes, we provide timely, informed guidance, making your mortgage journey seamless and rewarding.
Our Exclusive Mortgage Services in Sidney BC
Delve into a suite of exclusive mortgage services tailored for Sidney BC residents. Whether you're eyeing your first home, considering refinancing, or exploring investment properties, we have you covered. Our services extend beyond traditional mortgages, encompassing bad credit mortgages, second mortgages, and debt consolidation, providing a one-stop mortgage solution hub.
FAQ
Question

Answer

What is a mortgage?

A mortgage is simply a loan that is used to purchase a piece of real estate. They come in all shapes, sizes, prices and have different features.

Why do I need a Sidney BC mortgage broker?

You need a trusted Sidney BC Mortgage broker in your corner because of our expertise and network of trusted lenders. No two mortgages are identical, so you want a Sidney BC Mortgage Broker to navigate the daunting process. It reduces stress and possibly saves you time and money. Most importantly, we increase your chances of approval exponentially because we know what lenders look for.

How does getting my first mortgage work?

We will dive deeper into this so you understand the complete steps, but from a high level, it looks like this:

You inquire,
We prepare a custom proposal
Pre-approval based on what option you pick that best suits you
You find your dream house
Approval
Lawyer signing
Get your keys!

What types of mortgages are available?

The short answer is: All kinds!

The reality is that there are thousands of different possibilities out there. We narrow it down to usually 3-4 options that are best fitting to your situation.

IE) We have the solution for you!

What is the difference between a fixed-rate and an adjustable-rate mortgage?

The biggest difference is that a fixed-rate mortgage guarantees you a rate AND payment for a specified period of time (your term).

With an adjustable-rate mortgage, your rate and your payment will fluctuate throughout your term

Why would I ever get an adjustable-rate mortgage?

Lots of reasons! They are often the more affordable option over time. They usually start off cheaper and normally have cheaper fees to "break" the mortgage.

Which rate you choose ultimately comes down to your personal situation, risk tolerance, budget, etc.

What is the minimum credit score needed to qualify for a mortgage?

There isn't one! Under the right circumstances, you don't need a very good credit score at all to qualify for a mortgage.

If we are talking about your regular old prime mortgage, we typically need to see a 600 credit score to get you approved. Sometimes a little less. Like everything with mortgages, it's situational

How much do I need for a down payment on a home in Canada?

If you're looking to live in the property, the minimum down payment ranges from 5% all the up to 20% depending on the price of the home.

If you're looking to purchase an investment property, you'll need a minimum of 20% down.

What is a mortgage pre-approval?

A pre-approval is the process of a mortgage professional examining your financial situation. Where we get a full application, documents and ratehold.

Your prospective lender agrees to lend you a certain amount of money at a particular rate subject to the property and outstanding documents.

It is the closest thing you can get to a full approval upfront and is highly recommended if you're trying to purchase a home. It is the #1 thing you can do to reduce stress and streamline things while in the home-buying process

What is the maximum mortgage I can qualify for?

This is a complex answer as it depends on a few calculations that lenders use to determine your eligibility. There are other factors such as down payment, credit, debts, etc.

If you're buying your first home, a general rule of thumb to determine how much you can borrow is the following:

Gross Annual Household Income x 4.5 = Mortgage Amount

This is just a quick calculation. There are many factors that aren't included in this calculation that could increase or decrease the amount of mortgage you could be approved for.

This also doesn't work for complex situations, such as when you are self-employed or own multiple properties.

How long does the mortgage process take?

The entire process will usually take around four weeks. Brokers can work much quicker but are constrained by the lender, lawyers, etc, on how fast we can close mortgages.

We've funded mortgages from start to finish in as little as two weeks, but it's not recommended.

What is default (CMHC) insurance? When do I need it?

Default insurance (commonly known as CMHC Insurance), is insurance to protect the lender from defaults on mortgage.

Default insurance is a requirement for any mortgage loan that is acquired with less than 20% down.

It is always automatically added back to the mortgage principal - not required to pay out of pocket.

It is optional if you are putting 20% or more down and is sometimes beneficial when not required.

What are the closing costs associated with a mortgage?

There are two answers to this question.

First, in order to satisfy the lender's requirements, we usually need to show them that you have 1.5% of the purchase price of the property available for closing costs. Essentially they want to know if you can afford to close on the mortgage now that you are approved for the mortgage.

Second, a typical budget in practice will look something like this:

Legal fees ($1500 + tax)

Appraisal ($450 + tax)

Inspection (Optional, but recommended, $450 + tax)

Tax Holdback ($2000)

Miscellaneous Adjustments ($1000)

= $5400

PLUS

Property Transfer Tax

1% of the fair market value up to and including $200,000

2% of the fair market value greater than $200,000 and up to and including $2,000,000
3% of the fair market value greater than $2,000,000

Can I refinance my mortgage? When is it a good idea?

If the following conditions are met, you can refinance your mortgage:

Your mortgage agreement does not contain a bonafide sales clause
Your loan is 80% or less than the value of your home

If this is not the case, you may be eligible for an early renewal, but not to fully refinance and pull out equity, etc.

When it is a good idea is 100% situational. There is no rule of thumb or best practice necessarily (apart from the BRRR strategy).

It's best to consult with a trusted mortgage professional who is able to assess your entire financial situation and recommend a specific course of action.

What are the advantages of using a mortgage broker in Sidney BC?

Simply put, the number 1 reason to use a Sidney BC Mortgage Broker is access. Using a local mortgage broker allows you access to local lenders who deeply understand the community. When the lender is local they are more likely to approve trickier mortgages if the geographic location plays a factor.

What is an amortization period, and how does it affect my mortgage?

Your amortization period is how long it will take for you to pay your mortgage down to 0.

The shorter your amortization, the quicker you will pay down your balance, but the payments will be larger.

A longer amortization will give you lower payments, but you will pay more interest.

How do mortgage brokers get paid?

95% of the time, a mortgage broker is paid by the lending institution that is giving the mortgage.

There are some odd cases where brokers will charge clients directly, and that is disclosed upfront. Usually when arranging commercial or high-interest private mortgages.

There should never be any hidden broker fees.

Can I get a mortgage if I'm self-employed?

Yes, of course! We have access to many specialized programs that help us get business owners approved for mortgages.

In fact, this is one of the things we are best at. We love helping entrepreneurs. We say yes to entrepreneurs when the banks say no!

What documents do I need to apply for a mortgage?

This is very situational, but the following documents are standard:

Income (T4s, pay stubs, job letters)
Down payment (Bank statements, investment statements)
Credit Report
Mortgage Statements and lease agreements for rentals
How do I compare mortgage offers from different lenders?

One of the biggest mistakes we see is only comparing the interest rate to decide what is the better option for you.

Yes, the rate is very important, but you must "look under the hood" of your mortgage.

Compare:

Pre-payment privileges
Pre-payment penalties
Does it have a bonafide sales clause?
Payment frequency options
Technology
Is there a branch to service your mortgage?
How often can you pre-pay?
Is it standard or collateral?
Is there cashback?
Is the mortgage portable?
Is it assumable?
Amortization
Term
And of course, RATE!

If it seems like a lot, that's because it is! But don't stress. The job of a trusted Sidney BC mortgage broker is to break this down in a way that's easy to understand.

We will do all the heavy lifting and give you the information you need to make the best decision possible for you and your family.

This is where a trusted mortgage broker's expertise becomes priceless.

What is the difference between a mortgage pre-qualification and pre-approval?

A pre-qualification is simply collecting some basic information and giving a ballpark on rate and budget. &Ndash; Not great if you're serious about getting a mortgage

A pre-approval on the other hand, is a complete dive into your scenario. This gives your trusted broker the opportunity to "look under the hood" to truly assess the situation.

It involves a credit check, application and full document package.

BUT,

What you get in return is a customized proposal with 3-4 of the best options available to you, a rate hold and an airtight budget that allows you to feel confident that your mortgage approval is solid.

How can I save on interest costs over the life of my mortgage?

There are a few different ways to do this:

Pre-payments: Pre-paying a small amount on your mortgage every payment can dramatically reduce the time it takes to pay off your mortgage

As an example, take a $500,000 mortgage. By pre-paying $500/month, you can shave an extra 6 years off your mortgage!

Ex) Same mortgage in example #1, but you pre-pay $5000/yr in one lump sum. You save 5 and half years paying off your mortgage and save nearly $100k in interest!

What is the role of a real estate agent in the mortgage process?

If you are looking to purchase a home and need a mortgage, it is extremely important to keep your realtor in the loop.

The highest chance of you buying your dream home is when everyone is working together as a team to get things done for YOU!

Can I get a mortgage if I have a low income?

Yes, but the size of the mortgage will be relative to your income

UNLESS

You have substantial assets. In that case, you qualify for a networth program and the regular income requirements are waived

What is the impact of the Bank of Canada's interest rate on my mortgage?

If you are in a fixed rate or will be getting a fixed rate, none! Directly, anyways…

Fixed rates are actually not determined by the Prime Rate that is influenced by the Bank of Canada overnight rate.

On the other hand, any variable rate, adjustable rate or HELOC will be directly impacted by the Overnight Rate that the Bank of Canada sets.

If you have a mortgage that is "floating", every time the rate rises or falls, your mortgage payment will be affected in some way or another.

How does my employment history affect my mortgage application?

A long and robust employment history gives lenders peace of mind that you will maintain a steady income and the ability to repay your mortgage loan.

That is not to say, that you need years and years in a particular job or industry.

Depending on the situation, it may or may not become a big factor in the approval decision.

What is the difference between a conventional and high-ratio mortgage?

As you research deeper into the world of mortgages, you will hear these terms quite a lot. They are very straight forward –

High Ratio Mortgage -> Any mortgage that is acquired with less than 20% down

Conventional Mortgage -> All other mortgages

Can I transfer my mortgage to another property?

If your lender allows you to port ie) it was in your original mortgage loan agreement and you can re-qualify for the loan, you can move your mortgage to another property.

Please note that this can only be done when a property is sold. You typically have between 30-120 days to find a new property and register the mortgage.

You also usually have to pay the penalty associated with paying out your mortgage early, but if you successfully port, your lender should reimburse you.

What is the maximum mortgage term available in Sidney BC?

The maximum term is usually 10 years. Most terms are 5 years.

Most lenders will have a 6-month term, 1 to 5-year term, 7-year term and 10-year term.

How does the location of my property affect my mortgage options?

In many circumstances, it doesn't impact it at all. These are often scenarios in which default insurance can be beneficial to the borrower because the lender feels better about the location as they are protected.

In situations where default insurance isn't available and the location is rural, the lender may ask for a larger down payment to offset any risk.

What is a mortgage rate hold, and how does it work?

A rate hold is when you are guaranteed an interest rate for somewhere between 90 days and 1 year.

It's very simple. The lender will take a quick look at your application and credit report and commit to lending you a certain amount of money at a certain rate, IF you qualify at the time that you find a home

A common myth is that if you have a ratehold, you are approved for the mortgage. That couldn't be further from the truth. It is easy to get many rateholds, but not so much to get many approvals.

Can I pay off my mortgage early without penalties?

Usually, the only circumstance where you can pay off your mortgage early without penalty is when your term is "Open".

Mortgages with open terms are usually 6-month terms or HELOCs.

What is a mortgage default and foreclosure?

A mortgage default is when a homeowner fails to meet the legal obligations of their mortgage.

For example, if you do not make your mortgage payments, you are in default.

Foreclosure is when the lender begins legal proceedings to gain ownership of a mortgaged property in order to recover the amount owed.

How does a co-signer affect my mortgage application?

It can have a huge impact, both positive and negative.

We typically see co-signers on a mortgage application that requires additional income or needs support due to credit complications

Are there special mortgage programs for seniors in Sidney BC?

Yes, we are happy to offer reverse mortgages for those 55+.

Reverse mortgages are payment-optional loans designed to increase cashflow and reduce stress.

They are often stigmatized to be harmful to homeowner's financial situations, but when used correctly they are an excellent tool to provide financial aid in many different scenarios.

How does the length of my mortgage term impact my monthly payments?

The length of term does not impact your monthly payments. However, once your term is up, your rate is up for negotiation.

Can I get a mortgage if I have a bankruptcy on my credit report?

Yes, we have options for those who have bankruptcy or a consumer proposal on their credit report.

We have been able to get prime mortgages for borrowers in this type of situation.

It boils down to a few things. Namely,

Why did it happen in the first place?

How long ago did the bankruptcy/consumer proposal happen?

Have you re-established credit?

How much was it for?

Was real estate involved?

How do I qualify for a mortgage with a low down payment?

You live in it and buy under the $500k price point. This will allow you to purchase with only 5% down.
What is the difference between a mortgage broker and a bank specialist?

What the Mortgage Stress Test in Canada?

The Stress Test happens every time you qualify for a mortgage and you don't even know it happens!

The lender just takes a higher rate than what you're getting and qualifies you based on those higher payments.

It's to make sure you can still afford the mortgage is your rate goes up at renewal time.

Can I get a mortgage if I have a student loan or other debts?

Yes absolutely! Depending on how much debt you have, you might qualify for less. That being said, people with debt qualify for the best mortgage products every single day!

What is mortgage renewal, and when should I do it?

When your term comes to an end, it's time to renew your mortgage. This typically happens every 5 years.

You should start 4-6 months before your mortgage matures.

This is an excellent opportunity to re-negotiate your mortgage, shop around for better deals or products and make important changes to the structure of your mortgage.

Don't miss out on this opportunity by signing whatever renewal agreement your lender puts in front of you.

Can I get a mortgage if I'm a temporary resident in Canada?

You must at least hold a work permit valid for at least 183 days after possession of your property.

There are other criteria that you must meet and you may also be subject to a foreign buyer's tax.

That is why we highly recommend chatting with the right lawyer prior to committing to purchasing real estate in Canada.

What is a home equity line of credit (HELOC), and how does it work?

A HELOC is like a credit card. The main difference is that it is secured against your home, so it's much cheaper and usually allow you to access a lot more money than a typical line of credit or credit card would

They are usually variable rates, completely open to being paid back in full at any time and usually don't need to be renewed.

A great tool!

How do I calculate my monthly mortgage payments?

I recommend using my calculators here: https://www.landmarkmortgages.ca/index.php/mortgage-calculators

Or downloading my mortgage app here: https://maapp.ca/app/kyle-scott/download

Or reaching out! We would be more than happy run some scenarios for you.

What is the minimum age to qualify for a mortgage in Sidney BC?

It is 19 years old in the province of BC

Can I purchase a vacation home with a mortgage in Sidney BC?

Yes! As long as you qualify, you can purchase a second home for as little as 5% down!

How does the length of my mortgage amortization period affect my interest costs?

Your amortization will have a huge impact on interest costs.

The longer the amortization, the more interest you will pay

The shorter the amortization, the more you will save on interest.